We have a number of Cross Gene updates for everyone so chill and enjoy looking at this spider.
If someone managed to figure why of all the photos, Cross Gene decided to post this one, please let us know and save our souls [X: and Summer's sanity. | Summer: I love Cross Gene. 'Til SPIDERS do we part!!!]
Once again, Cross Gene Malaysia has an awesome summary of Shin's FM YOKOHAMA program! Please do check this tweet out to know what happened to our dearest leader!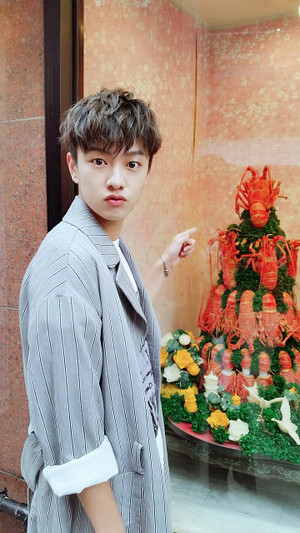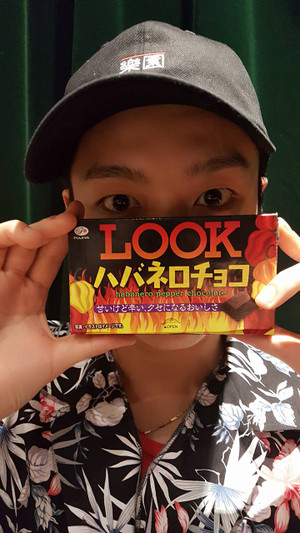 We also have other Shin Updates here:
[SHIN] 160922 YouPaper Music Twitter
[SHIN|SEYOUNG] 160921 Cross Cafe , Haru Hana vol 37
Casper had a number of updates in his sleeves owing to the release of his movie! Did you see fancam videos in Facebook? What about Instagram updates? Some of them are right here:
[CASPER] 160921 Instagram Update ~ haochichiu
[CASPER] 160921 Instagram Update @ kuakua_official
[CASPER] 160922 Official Twitter Update
[CASPER] 160923 Official Twitter Update
[CASPER] 160923 Official Twitter Update ~ Battle of Hip Hopera Premier
[CASPER] 160923 Official Twitter Update ~ Thank you Japanese Fans!
[CASPER] 160923 Official Instagram Update
Youtube Video: https://www.youtube.com/watch?v=DsBeEh5XAFY&feature=youtu.be
AppleWeb: http://appweb.cna.com.tw/webm/menu/amov/201609210438.aspx
AppleDaily: http://m.appledaily.com.tw/realtimenews/article/new/20160922/954076/
ChinaTimes: http://www.chinatimes.com/realtimenews/20160922006939-260404
NowNews : http://www.nownews.com/p/2016/09/20/2245200
Speaking of Casper, he has an adorable video in Cross Gene's official Youtube account. You can't miss it! We're pretty sure you got the notification, too but just in case, you can always go to this post right here and you'll be directed to that "I love you" video. It seems that the members of Cross Gene are doing everything to play with our heart strings.
Hardcore CandYs have noticed Instagram activities from our favorite Hat Boy Sangmin. If you're one of the luck CandYs he has approved to follow him, you'll know what we're talking about [X: Thanks Zen and Purple for this one!]
For thirsty CandYs, Shooting Star Sub has a wonderful gift for you.
Please continue support and doing it for Cross Gene everyone. 'Til next update.
xoxo